About accessLinx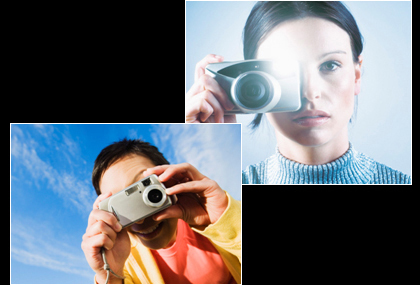 accessLinx is a boutique multimedia production company that communicates your business message with clarity and impact.
accessLinx – "a snapshot view"
Founded in 2002, accesslinx specializes in the development and enhancement of business communication strategies through multi-media applications.
Customized services include:
Production of videos/DVDs
Management of audio-visual services and set-up at events
Website solutions- including creation of accessible websites
Creation of alternate formats- braille transcription & large print formats; audio CDs
Conference & event management
Corporate training and presentations
Invitations, brochure development, and collateral marketing materials
The personalized approach enables accessLinx clients to convey their critical marketing message and mission with greater clarity, strategy and impact.
The accessLinx client base ranges from small and medium sized business to large corporations, not for profit institutions and universities. Its target is always total customer satisfaction, creating customized solutions and the highest quality service. Make sure to view the Portfolio to get a glimpse of some of the customized services available through accesslinx.
accessLinx offers its customers the best solution by synchronizing resources and relationships it has created with specialty and strategic partners… a "win - win" for all.
accessLinx strives for ultimate customer delight! Satisfaction is key but what can be better than to have your customers thrilled, and want to share their enthusiasm about your business with others? This is the energy which propels our business.
accessLinx — "the bigger picture"
accessLinx truly reflects the heart and spirit of business. With its extensive scope of boutique services, accessLinx promotes inclusive practices and opportunities. accessLinx encourages others to become proactive in conducting business (e.g. accessible websites, materials in multiple formats, live real-time captioning), and attempts to influence and educate its customers that it is simply good business practice. accesslinx is listed as a resource on the Accessible Media Producers database through the American Printing House for the Blind's website.
Making it a top priority to maintain an active involvement in community enhancement activities, accessLinx can be credited with offering pro-bono services for various events and initiatives. These include the Blind Wine Tasting Gala and the Blind Tug A- Jet Challenge, two major fund-raising efforts of the Foundation for Sight & Sound and numerous events of the School-Business Partnerships of LI, Inc. including their signature event- the Sixty Over Sixty Awards Galas of 2008 & 2009, as well as the fund raising initiatives for the Friends for Life Foundation, just to name a few.
You should choose accessLinx!
accessLinx, Inc. is proud to be a NYS Certified Women Business Enterprise (WBE);  & a NYC Small Business Services Certified Women-Owned Business Enterprise (WBE)
accessLinx coordinates all of the components for your special event . . . conference . . . meeting . . . sales presentation . . . seminar . . . promotional video/DVD and more!
accessLinx collaborates with and orchestrates the efforts of carefully selected creative professionals and necessary resources to enhance and customize your specific project
accessLinx takes pride in providing outstanding customer satisfaction, individualized attention to needs, state-of-the-art technology and competitive pricing
accessLinx will help you to conceptualize your ideas and develop cost-effective customized solutions to all your communications needs
accesslinx is a NY State Certified MWBE ( Minority/Women's Business Enterprise)
accessLinx is a member of:
Hauppauge Industrial Association (HIA)
Suffolk County Women's Business Enterprise Coalition (SCWBEC)
School-Business Partnerships of Long Island, Inc. (SBPLI, Inc.)*
Suffolk County Rehabilitation Council (SCRC)*
NYS Association for Persons Supporting Employment First (NYS APSE)*
Pacesetter Volunteer for American Cancer Society- Team Leader of a "Walking Team"- Annual Making Strides Against Breast Cancer
* Indicates Board member
Recognition, Awards, and Honors
2013 "Survivor" Speaker at ACS Kick-Off Breakfast for Making Strides Walk
2014 "Pacesetter" Speaker at ACS Kick-Off Breakfast for

Making Strides

Walk
2010 ExecuLeadership Award for Community Service- WINNER!
2008 ExecuLeadership Award for Community Service – Finalist
2007 ExecuLeadership Award for Community Service – Finalist
HIA 2007 Business "Rookie of the Year" Finalist
2005 Waldbaum's Foundation Breast Cancer Survivor of the Year
2003 Huntington Chamber of Commerce "101 Volunteers of the Year" award
Meet Joani -President of accessLinx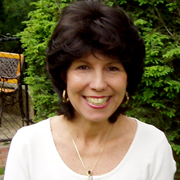 Joani Madarash is the President and Founder of accessLinx. Prior to fulfilling her life- long dream of becoming an entrepreneur, her professional career had its roots in vocational rehabilitation for individuals with disabilities, first as Director of Vocational Rehabilitation and Coordinator of Facility-wide Training at the Long Island Developmental Center, then with the highly renowned National Center for Disability Services, where she was Training & Development Coordinator and Marketing Manager for its Research & Training Division. Ultimately, she assumed the role of Co-Director of the Smeal Learning Center at the National Center for Disability Services, a state-of-the-art "high-tech" comprehensive training and conferencing center, featuring educational programs for professionals providing vital services, as well as businesses seeking to enhance their diverse workforce by hiring people with disabilities. Here, she managed a team utilizing technology to develop events and programs and apply those products to distance learning applications which expanded the reach and facilitated the delivery of training to people who may not be able to easily travel to the live training site.
Joani's professional affiliations are numerous and include national as well as local associations. She holds multiple leadership positions and is the Co-President of the Suffolk County Rehabilitation Council, as well as serving on the Board of Directors for several not-for-profit organizations, including School Business Partnerships of Long Island, Inc., the Suffolk County Rehabilitation Council and the NY State Association of Persons Supporting Employment First. She represents accessLinx as an active member of the Hauppauge Industrial Association and the Suffolk County Women's Business Enterprise Coalition. Joani has recently been asked to consult as the Community Fundraising Advisor for the Future Child Advocates ( www.futurechildadvocates.org).
Determined to be part of the effort to make breast cancer a disease of the past, one that our children will no longer need to worry about, Joani leads a team each year to raise funds for the American Cancer Society's Making Strides Against Breast Cancer annual walk. For the past 15 years she has achieved Pacesetter status, raising at least $2500. each year. Additionally as a key volunteer for the Foundation for Sight and Sound, she was honored as recipient of the 101 Volunteers of the Year 2003 Award from the Huntington Chamber of Commerce. Joani served as the Co-Chair of the 10th annual "Blind" Wine Tasting Gala, the signature event for the Foundation for Sight & Sound in 2005. In March, 2005 Joani was honored by the Waldbaum's Foundation as its Breast Cancer Survivor of the Year and participated on a panel at the Celebration of Survivorship Dinner at Adelphi University's NY Statewide Breast Cancer Hotline & Support Program, for Breast Cancer Awareness Month.
She was the Gala Chair for two consecutive years for the Annual Sixty Over Sixty Awards Gala sponsored by SBPLI, Inc .Embracing the importance of giving back to the community, Joani was a 2007 and 2008 ExecuLeadership Finalist in the category of Community Service. In 2010, she was judged to be the Winner in the category of Community Service for this award. In addition, she was honored as a Finalist for the HIA "Rookie of the Year" business award 2007. Two significant highlights of her personal and professional journey involved being honored as the 2010 recipient of the Dr. Alfred H. Schwartz and Iris Nelson-Schwartz Humanitarian Award, presented by Metro NY Chapter, National Rehabilitation Association and the 2017 Volunteer Fundraiser of the Year  recipient of the Association of Fundraising Professionals of Long Island. Finally, accessLinx has proudly been a sponsor of the Braille Challenge- a national program of the Braille Institute, for over 10 years-since its inception on Long Island in 2008.
Joani and husband John celebrated 43 years of marriage and have three terrific children – Michael (married to Lindsay), Merissa (married to Tom) and Zachary (married to Holly). Merissa and Tom have given Joani and John the ultimate gifts of grandson, Shane and granddaughter, Ava….and Michael and Lindsay have given them the amazing/darling Mason and Cooper. In her spare time. when she slows down enough for it to happen. she enjoys traveling, going to the theater and movies, dining at restaurants, connecting with friends and family, cooking, shopping, quiet walks and reading  and is always there to help others to overcome obstacles and follow their dream! Joani's positive attitude, high energy level and respect for others is contagious. Shes always been a people person. It's not surprising that her favorite line is "It's all about relationships."  Indeed, satisfied and valued customer relations are the foundation of doing business with accessLinx…and in Joani's words… "communication is key!"
Make your connections with accessLinx… Consider the possibilities!