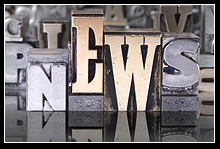 accessLinx News
Newest Video. . . Check it Out!
Checkout our newest video….our colleague and dear friend…Mitch Shapiro. Hire him as your next motivational speaker! Enjoy!
accessLinx launches new website for client!
Check out our newest website…just launched! It's for a┬á newly organized project….Take a look: www.SpectrumArtHouse.org The House of Mind - Asperger Syndrome and the Arts Project, Inc., is a charitable 501 (c) 3 foundation promoting creativity, awareness and social exchange through submitted┬áworks of art by children and young adults with autism spectrum disorders.
Don't Miss the Event of the Year!!!!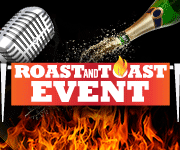 Don't miss the Event of the Year! Make sure to attend, sponsor and support the Roast & Toast Event- October 29th 2013 at Crest Hollow Country Club in Woodbury . We will be "roasting" John Kominicki, Editor and Publisher of LI Business News and benefitting The Foundation for Sight & Sound and School-Business Partnerships of LI, Inc. (SBPLI)
Check out new accessLinx video!
The Help America Hear Hearing Aid Mission┬á through the Foundation for Sight & Sound was a huge success at Saratoga NY in June of 2012. Check out this video and judge for yourselves….indeed, the gift of sound has been life changing for so many thanks to the efforts and generosity of the FSS. accessLinx is proud to play a part in this wonderful experience!
Joani Named Executive Director of SBPLI, Inc.!
I am thrilled and honored to have been selected for this most important role. Please take a look at the News Release that went out this week┬á…I am so very excited!
Posted in LIBN.com on June 20, 2012
Joani Madarash
Co-President, School-Business Partnerships of Long Island
In her role with the Kings Park-based organization, Madarash works to link schools and businesses in Long Island with the goal of creating an educated workforce. Her organization sponsors and manages the FIRST Robotics Competition and FIRST Lego League events for local students. Madarash began her career providing vocational rehabilitation for individuals with disabilities. She went on to serve as professional development/events coordinator and marketing manager for the research and training division of Abilities! in Albertson, where she rose to the position of co-director of the Smeal Learning Center. Madarash is also president and founder of accessLinx, a Smithtown production and event management company.
I am very proud, as always! (joani)
Happy New Year!
Hoping 2012 will bring all that each of you hopes for. May you achieve all of your goals and dreams in this new year. Thank you for considering accessLinx for your muti-media needs. My best to all who visit this site!
Update- Making Strides Against Breast Cancer 2011
Yes…! Joani along with her wonderful team, Joani's Angels┬áand all of the very generous supporters have surpassed the goal of $2500.!!! This money is so important in fighting this dreaded disease of breast cancer.┬á Thank you…thank you…thank you everyone!!!!
Making Strides for Breast Cancer 2011
I thank all of you who have supported me and this very important cause in the past. I hope I can count on your very generous donation once again!

LIBN's 50 Most Influential Business Women On LI Awards Dinner a Huge Success!
Close to 700 people attended this year's LI Business News 50 Most Influential Businesswomen Awards Dinner at Crest Hollow Country Club on May 19th, 2011. Joani Madarash, President of accessLinx was delighted and proud to be counted among this very accomplished group of amazing women! "I am blessed and humbled by this great honor" said Joani. Many of her family and business associates and friends supported her with their presence at the event. It was a terrific evening with a high level of positive energy in the room. Everyone was there to celebrate the success of others.