Video Production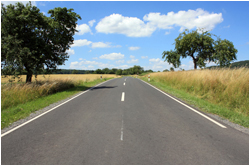 Do not go where the path may lead, go instead, where there is no path… and leave a trail. –Ralph Waldo Emerson
What shall your footprint be?
Customized video production — to give your business the recognition and distinction it deserves!
Showcase your product line, implement a compelling marketing campaign, capture your story and communicate it with the perfect sentiment and get that sought- after reaction, design the effective and stimulating educational segments to enhance your training initiatives and requirements
On behalf of Habitat for Humanity of Suffolk, I would like to thank Joani Madarash and accessLinx for their creativity and unending support for our organization. Whether it's our new website, a promotional video, PowerPoint presentations, or a complete A/V package for a special event, accessLinx has been there by our side – always working with us as if Habitat Suffolk were their only client. I am always amazed at Joani's creative energy and enthusiasm for the work that she is doing – and the organizations that she supports! Habitat for Humanity of Suffolk is proud to call accessLinx a friend and partner!
Les Scheinfeld, Associate Director
Habitat for Humanity of Suffolk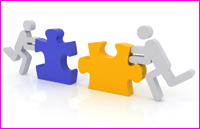 accessLinx joins with you to assemble the key pieces of the puzzle to create your unique production.
Help America Hear-Don't Miss John Thomas Golf Outing!
Help America Hear-Who We Are (2019)
Event Journal: Case Study (2017)
Mitch Shapiro- Suffolk County Rehab Council Conference- May 2013
Mitch Shapiro – Going Over the Edge
Mitch Shapiro- Going Over the Edge 2011
Mitch Shapiro – Seeing Past the Obstacles
Habitat for Humanity of Suffolk – Build… Dream… 100th House Build
Foundation for Sight and Sound- A Day of Giving
Foundation for Sight & Sound- Blind Wine Tasting Gala 10th Anniversary (in cooperation with Reelin' Photos)
Foundation for Sight & Sound- "Help America Hear"- Saratoga NY mission June 2012
Foundation for Sight & Sound – "Identity" Video
Foundation Fighting Blindness – Blind Tug a Jet Challenge
South Oaks Hospital- Geriatric Mental Health Conference- Opening Remarks
Dignity Memorial – The Vietnam Wall Experience on Staten island -Highlights
Habitat for Humanity of Suffolk – 20th Anniversary
Hunter College, CUNY- ESSRTC sample segment of online courses supported by a training grant #H133B040014 provided by NIDRR, US Dept. Of Educ. – Universal Design of Products, Environments and Learning
Hunter College, CUNY ESSRTC project supported by a training grant #H133B040014 provided by NIDRR, US Dept. Of Educ. – Employer Openness Survey Overview
Please visit all of our Portfolio pages…