Creative Website Design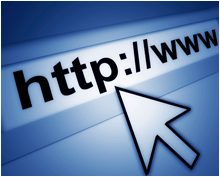 Education is what remains after one has forgotten everything one learned in school. –Albert Einstein
What take away points will people get from your website?
Website Design and Development Creative, well-designed, functionally effective, distinctive and reflective of your company's personality… websites created to inform, persuade, influence, identify and "drive" business to you … and more!
Thanks so much for the expertise, care and time that you've consistently applied to my website needs. Your awareness of what I want to achieve, combined with your great understanding of what can be done and your broad access to resources, have become an invaluable tool for me. You are always so thorough, asking questions I'd never think to ask; concerned about translating my requests into real and responsive technology; maintaining rigorous communication with me so I know what to expect and when. Your insight into what can be done, helping me understand the benefits of possible alternatives, makes you far more than a service provider: you're a consummate professional, focused on understanding what's most important to me, your client, as a far less educated user of the web for my marketing purposes. The results have always been exactly what I'd wanted to achieve and I'm very much looking forward to embarking on the project we're starting later today, adding e-commerce capability, private client pages, site flexibility, text language translation and more.

I'm completely confident my upgraded site and its new capabilities will have a big impact on my business and my ability to expand the range of services I can provide. I owe that confidence to you and your team and that security in knowing I don't have to worry about a thing helps me focus on what I do best, while you do what you do best!
Andrea Feinberg
Coaching Insight
accessLinx works with you to develop a focused custom website with features and benefits geared to your needs and to connect with your targeted audience. Websites are designed to get the results you need to boost your business and make the most of your vital online presence.
Joani Madarash and the team at accessLinx have been such a pleasure to work with. They made the entire process of developing our website so easy. After the initial interview and discussion, the team at accessLinx came back to us with some amazing new ideas and designs. They listened when we discussed what we wanted and provided us with a user friendly, clean and fresh looking website. I look forward to working with them again on our future projects.
Patricia Rosen, Public Relations
Pet Wellness Center
Once you've made the decision to broaden your reach to an audience of all people, accessLinx can assist by designing an accessible website, meeting the standards and recommendations of Section 508 and in compliance with w3c requirements.
The team at accessLinx, Inc. has provided us with a sophisticated, informative and clean looking website that very much reflects the services we deliver. The process of "website development" and "branding" couldn't have been made easier by the staff of accessLinx, Inc. They were able to understand the message we wanted to convey and really ran with it; we were all very impressed. We already have them working on our next project.
Dominic J. Marino, DVM, DACVS, ACCT, CCRP
Chief of Staff
Long Island Veterinary Specialists
We are a small, family-run, brand new company, Friends Are Near, LLC, and we were thrilled to have the team at accessLinx help us get our e-commerce website up and running. We wanted it to look and feel professional, yet have that "warm and personal feeling." We achieved all of that and were grateful for the ongoing support and attention to detail that we required. The staff at accessLinx has been there for us as we continue to expand and are ALWAYS willing and able to be of assistance. Truly this has been a win-win relationship!
The Team at Friends Are Near (FAN)
Let us work with you to create a website reflecting YOUR business' personality and enhance your message. Visit some of the websites created by accessLinx…
Please visit all of our Portfolio pages…