Special Events & Conference Management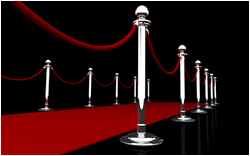 The house praises the carpenter. –Ralph Waldo Emerson
DonÔÇÖt you want your ÔÇ£houseÔÇØ to be praiseworthy?
ItÔÇÖs all in the details!
accesslinx specializes in making sure that all the key elements of your event, gala, open house, reception, conference, sales presentation, etc. are synchronized and in perfect harmony to ensure a winning event. Utilizing the best match of audio/ visual technology and applications to showcase and enhance your presentation is critical and handled to perfection! Your event is managed from pre-planning to post-production.
Creative, flexible, knowledgeable and responsive, weÔÇÖve called upon the team at accessLinx in many ways over the past 6 years. Event Journal has relied on Joani Madarash and her colleagues to consult on specifications and to coordinate the delivery of audio visual presentations for major events for our most important clients.
Karen Perry, MSW
President & Founder
Event Journal, Inc.
Joani  Thanks isnt enough Its always great working with you  and having that great sense of security that I dont have to worry at all about the AV component of anything we do  thank YOU!!!
Les Scheinfeld
Associate Director
Habitat for Humanity of Suffolk
I have had the pleasure of working with accessLinx over the last 6 years on various projects and special events for both of my companies. accessLinx has provided strategic platforms and momentum for my landscape design/build firm, KokoBo Plantscapes, to generate ÔÇ£buzzÔÇØ in a market that is fiercely competitive and highly volatile. Additionally, when launching a new retail garden center in the spring of 2006, accessLinx and Joani specifically, spearheaded an unforgettable ÔÇ£open-houseÔÇØ and grand opening which included entertainment, exquisite cuisine, press exposure, and sponsorship from local charities. My new venture immediately gained widespread recognition and I attribute much of our marketing success to the initial campaign.
Michael J. Madarash, CLP
President & Chief Designer
KokoBo Plantscapes, Ltd.
Please visit all of our Portfolio pages…